Do you want to grow your Instagram? 
Growing on Instagram seems like a distant dream, just daydream. Does it look like a mirage in the desert? 
Still working hard figuring it out, posting content, tagging people, writing amazing captions wasting hours editing photos and videos but still not getting enough traction.
No profile visits, no new followers, no likes and hardly any comments. You think your dream of getting 10k plus followers will never come true without spending tons of money on Instagram advertising. 
What's worse?
You even spend money on IG ads and the followers come for some time and then disappears. You start doubting yourself. You start asking yourself, am I really worth it? Is it not for me? Is it only for those celebrities? 
You feel like giving up and deleting your Instagram and curse Mark Suckerberg for making it so hard to grow IG. 
You wonder how and when do I start getting follows and tons of like and how does it feel like to have your blown away with tons of notifications and likes and comments on a post.
Congrats, I have a solution! (this post)
First of all, always keep in mind:
#1 Everyone starts with zero, including those who have tens of millions of followers, they also started with zero, neither 10k or 100k.
#2 There is an abundance of followers, and people will also follow your page. 
You just need the right strategy and guidance and you will start getting those dreams follows. Your phone will be bombarded with follows notifications when you turn your wifi on, just like mine. 
My Instagram story…..
So, it was late December 2017 and I decided that I will create an Instagram account and will try to just create and post quotes on it, since I was jobless and was going through hard times of my life, so to ease the pain, I used to write quotes and short poems that reflected my life and my conditions.
My friends appreciated those short poems and quotes that I usually posted on facebook, so I thought why not create a dedicated page on Instagram just to post quotes since a lot of people shared quotes on their facebook and whatsapp screenshotted from Instagram. 
I also dreamt of becoming an Instagram star and getting IG famous with my account and having thousands of followers from all over the world. 
So my initial day were like this, I would take an hour to write, then next hour to create and post and then next 2 subsequent hours to promote and share it anywhere possible such as sending to friends in DM, following new people and asking them to check out my latest post, sharing screenshots on FB and WhatsApp and asking people to follow me on Instagram. I was a bit crazy, I knew nothing about IG, I posted a lot of random hashtags such as #followforfollow and #like4likes etc.
But, the thing that was different in me than the others? I was stubbornly dedicated and kept going on like this for 6 month even when I was only able to acquire just 300 followers. 
So, after 6 months and 100 posts, I was frustrated and almost thought of giving up my IG dream and out of despair, I thought well yeah, this is just my another failure. 
But, I didn't quit, I became slow, almost crawled (sounds cinematic? But true), I didn't feel the energy, enthusiasm, although this is the moment when most people stop posting and abandon their IG page just like a puppy when they move out of the country.
But I didn't……..
Then on one fine day, I saw a post which had about 15,000 like and some 500 comments.When I visited that profile, it was another quotes page that had just 4000 followers but his every post went like crazy viral. I never understood it, so I asked him in DMs and requested to teach me how to do this, it seems like he had a privileged account on Instagram. 
He denied at first being busy, but I insisted that I'll pay for taking his time so he agreed to teach me over DM and skype call.
I followed everything he told me to do, I created content just like he created and posted with the same strategy as his but no luck, 8 months past starting the page, I was still at just 400 followers.
On one unforgettable day, I checked my account after posting a quotes, to my surprise and shock, I found out that my post had 600+ likes and 100+ comments from people I never met or followed or saw on Instagram, I was so shocked, I thought this is some error or my account is being hacked or Instagram went crazy with my account or I was delusional. 
I instantly clicked on my insights button and found out that my post reach was around 10,000 people and a lot of people had liked it, shared it, saved it, and around 100 people followed me after that post. Also I had 13 DMs about people appreciating my post and that they liked my page. I was awestruck, I couldn't even gasp at that moment and then the next moment I found myself running like a pig all around the home supercharged with adrenaline.
And from that day, I never looked back, I now had faith in Instagram algorithm and I was convinced that I could grow my account with consistent posting and learning from experience and past post performances, the rest is history.
My Instagram growth Timeline:
In next 2 month, I had 6K followers

And at the end of the year, I had crossed 10K, that is December 2018

In feb 2019, I had reached 20K followers, I was posting 2-3 times a day and replying to each comment and DMs.

In April 2019, I had 30K followers, and then I slowed down since I got a job as a social media manager due to this account.

For the next 3 months, I was so busy I barely found time for my account and posting, so my account followers started declining and I lost around 4K followers. It's hard truth if you slow down or don't post you will lose followers because it is inevitable that some of your followers at some time will unfollow you (

don't we do it? Karma right?

) and you make balance by getting new engaging followers.  

By November 2019, I had 35K followers and I was still posting slow 1 post per week.

Also in November Instagram pushed a new algorithm update and which led to a decline in organic reach and posts reach declined to a great extent.

December: I experimented a lot, and found new ways to get going on the Instagram growth bandwagon!

2020: Started as IG coach for authors, poets and other similar quotes repost accounts.
It was my fantasy, dream that how would it feel like to have thousands of followers, tons of notifications and being IG famous.
The feeling was surreal, top of the world, I felt like nothing is too hard to achieve, I can do anything.
If I can do it, you can do it too!
So, this is how can you grow Instagram followers!
But first, Unless your a celebrity or public figure, ask yourself.
Q Who Am I?

Q Why I want to grow my IG?

Q Why should people follow me?

Q What do people get by following me?

Q What kind of account am I gonna create? (repost, personal brand, influencer, quotes, infographics etc)

Q How can I help people through my IG? (if applicable)

Q What value does my IG provide? (must)

Q How do I contribute positively to the IG community?

Q Who is my target audience?

Q What do my target audience prefer?

Q What is the demographics of my target audience? (age, gender, country, cities, interests, etc)
For instance this is what you should post to grow Instagram followers:
If you're a model, you can post about:
Behind the scene

Makeup tutorial

How to get into modeling

Your dress code

Your lifestyle

Modeling life

events/meetup
If you're a author/poet, you can do this:
Write heart touching poems/quotes

Write quotes that your audience would save and share

Be relatable

Touch the nerves 

Mention other fellow poets in stories

follow other fellow poets

engage with their content 

talk to them and connect (don't be egoist)
If you're a photographer, you can do this:
Post behind the scenes, 

After and before edits, 

Your process 

Give tips, share knowledge

Provide value, 

Answer people's queries
In no time people will start following you and asking their problems to you in DMs and will treat you as an authority.
Exact strategy and steps I used to grow my Instagram followers:
If you follow these steps religiously along with posting value-packed, meaningful content consistently, the next moment you will find yourself getting 10, 20, 50 followers consistently and exponentially each day. But, this is just the beginning of the storm. 
With the consistent efforts you put in, you'll find yourself at the top of 10K soon, trust me, I know the feeling, it's surreal, making you question your reality.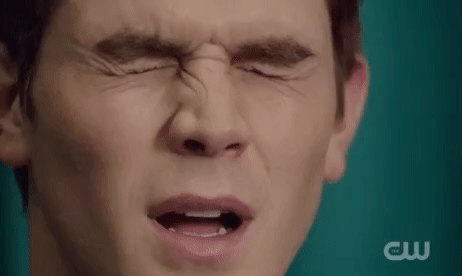 Exact strategy I used to grow followers on Instagram (you can just copy this): 
Engage with followers in comments or story, ask questions
Spend time not consuming content passively but actively creating and taking part in community.
Post meaningful comments on bigger pages for exposure
Reply to each DM with voice message
Use researched hashtags suitable and relevant to your content 
Use hashtags in instagram stories 
Use different location tags in post and stories
Tag big pages/brands in posts/stories
Post at least once a day
Timings: Only post content when most of your followers are online.
Use Instagram insights/analytics to measure your growth and adapt
Join pods or engagement groups on IG
use all the latest features that Instagram introduces
use all the latest tools, stickers and make highly engaging/ attractive stories. 
the first hour of posting is crucial, do anything you can do to promote your content in first hour
share posts personally in DMs just after posting on IG, ask followers to comment and save.
If you can use paid ads at some points but only run that post which have the highest reach/engagement.
Keep track of daily achievement, check insights of almost every post and you will figure out the shit yourself (what works and what doesn't)!
Stay consistent: you don't know how much time it will take to pick up the momentum but it will be worth it, keep on posting
Believe in yourself: If I can do it, you can do it too. You just need to be more dedicated and motivated to continue even if nobody's liking or seeing or sharing. One day it will all be worth it.
There are plenty of followers of everyone some will also follow you. I used to think there were a lot of quotes page on insta, bigger and better than me, who would follow me? I barely had 200 followers but guess what that same account today has 36k followers. It might not happen in 1 month or 2 but surely it will happen.
IG Algorithm: Understand what type of engagement is powerful and algorithm priority. It is noticed that for a post to go viral Instagram favours (

Profile Visit>save>comment>share>like>view

)
Be more personal with your followers, show your face, talk to people, post other page's content in your story, answer their question in the story.
Be passionate: Take it as time investment, don't treat it as a platform or tool or method of business.
Expected Instagram Followers Growth Scale:
0-1000: Extremely difficult (takes maximum time and patience)

1000-5000: Slow (but better than above)

5000-10K: Exponential (miracles and unicorns)

10K-30K: Just ⅓ of the above time (you'll get used to it)
You need to understand the Instagram algorithm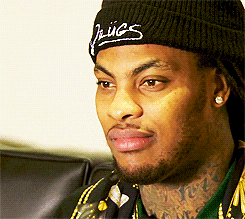 Whenever you post on IG, Instagram sends your post to 10% of your active followers and test the response if the response is great it will further show it to the rest of your followers and also new people. If people don't engage and didn't even like it, the post is never shown to the rest of their followers. This is done to make sure people don't quit IG after seeing a bad quality content and they continuously bombarded with amazing content. This encourages people to create more and more high quality and high-value content.
Instagram won't show a bad quality post to their users because they want people to stick to Instagram so that they can show more ads and earn more money.
More viewership time = more ad money for Instagram
Do followers count even matter in 2020?
Yes, you read it right, it doesn't matter if you have 5000 followers or 1 million. But the thing that really matters is how engaged followers you have and how much trust they have in you. 
Some with millions of followers can't make a few sales while some with little less than 10k are earning four to five figures with their IG, yeah this is the beauty of influence. 
How much you're connected with your followers and how much influence you have on them is what really matters in 2020. 
How to figure it out? The signs are, they religiously share your content, they appreciate your content, they talk to you, they suggest your account to others, they give shoutouts to you. They would come to meet you if you ask them 🙂
Bonus: Tools I use to grow my Instagram
These are the tools that I use for my Instagram, they really help a lot with getting things done and making you Pro at Instagramming:
Preview: this app lets you design your IG grid without even needing to post on Instagram so you can design your grid, arrange photos and even add captions and hashtags in advance into the photos for easy posting. Scheduling on IG is also available there.
Pexels.com: This is a website and app as well, it's more like a community of photographers who showcase their skills and also make available their click to the world to use free of use. You can get awesome copyright free stock images from there.
Instagram insights: this is one of the most important analytics out there, this helps you get a birdseye over the recent post and their reach. Insights also tell you about your audience and their most active time. It also has a growth chart which tells you how your page is growing and the number of people following and unfollowing you on any given day. 
Gbox: It's an app that is a toolkit for Instagram. There are some cool features in this app and most importantly its free.
Reposta: This app as the name suggests is for reposting other's content. It also includes the exact caption and credit to the original author. Besides reposting, you can also download images and videos with this app.